Kelly Hoppen家具新作:纪念辉煌40年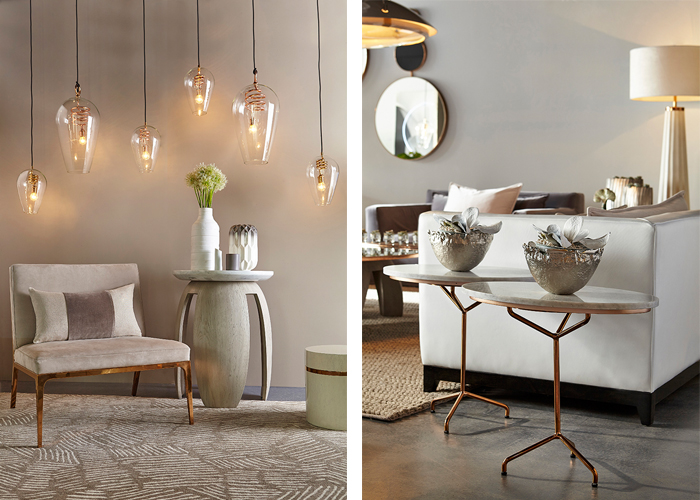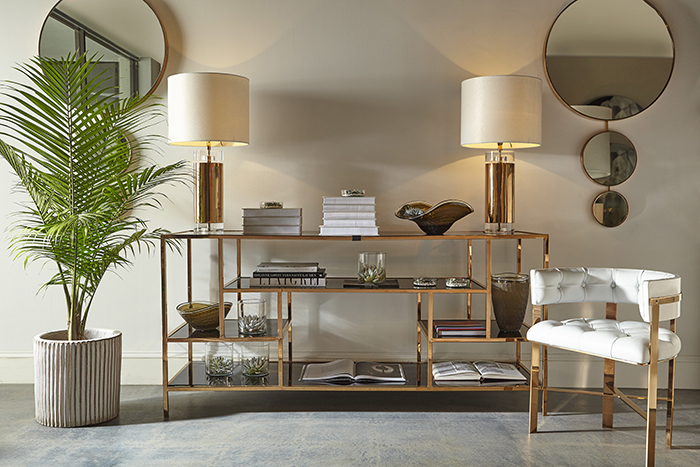 回顾
Kelly Hoppen的家具系列的灵感都来源于她的生活、旅行、过去以及如雷贯耳的伦敦豪宅。在过去一年里,Kelly将想法付诸于行,与越南成立的Resource Decor研发新产品。Kelly Hoppen的家具系列将在2016年4月,North Carolina的High Point Market上市。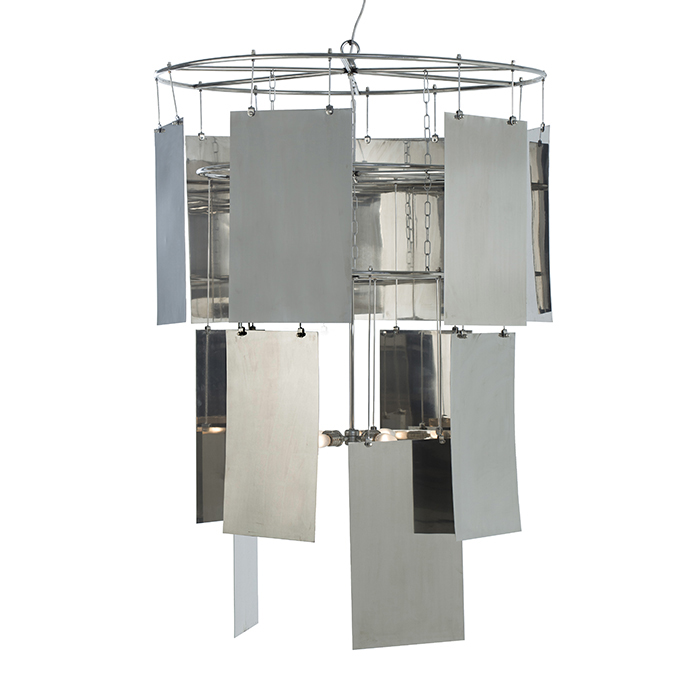 Kelly Hoppen MBE is thrilled to announce her collaboration with Resource Decor on an exclusive furniture collection inspired by her life, travels, antiques and sensational London home. Kelly has been developing the collection with Resource Decor over the last year, working closely with their Studio of Innovation and Design in Vietnam to bring her designs to life. Kelly Hoppen's furniture collection, will launch at High Point Market in North Carolina, USA, in April 2016.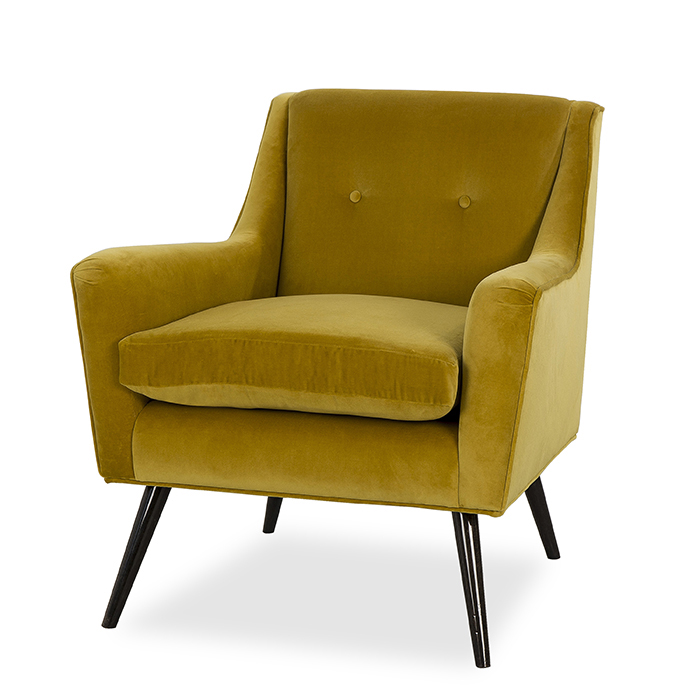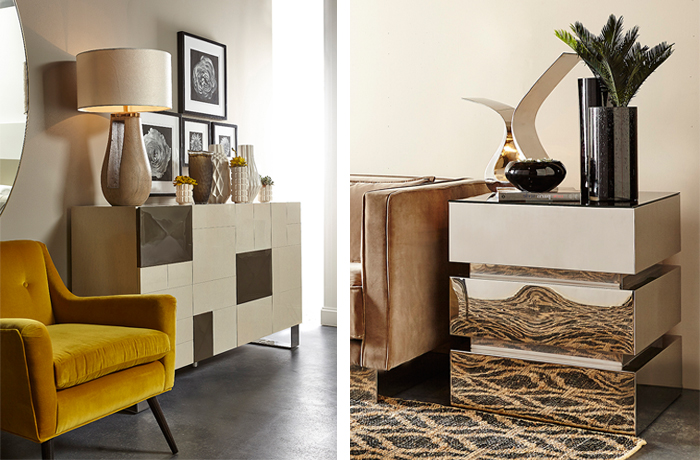 Kelly文化
Kelly 认为,纹理的力量能强化室内的雅致韵意,而Kelly将一贯的典雅通过不同面料材质呈现出独一、经典而富有精致的中西文化的产品。
Kelly believes that texture has the power to add depth and sensuality to a room and she elegantly plays with materials to create designs that are iconic, retro and reflective of her sophisticated East-West design philosophy.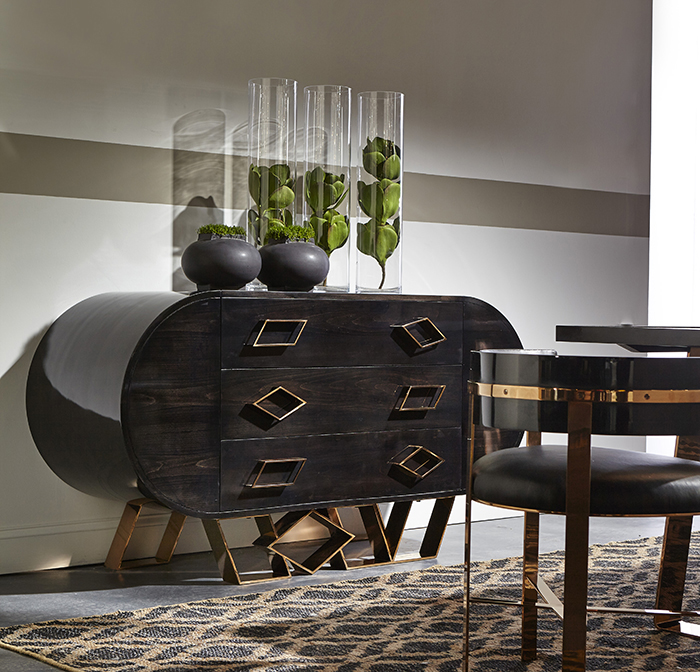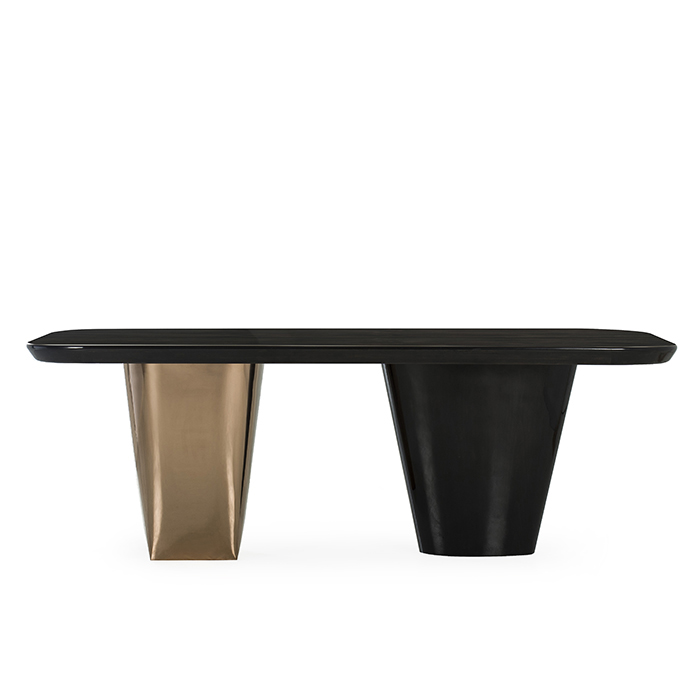 本系列的100件产品中,Kelly的家具配上华丽的天鹅绒面料、细腻的皮革以及亚麻布材质。"我希望尽可能发挥我的想象力,这些年我非常期待完成这个愿望。"Kelly说,"我准确地描绘每一件家具的模样,和设计团队经过一番辛苦的研究后,产品终于完成了。我很高兴终于看到成品,每一件产品都证明了什么是'永恒的优雅'。"
In this new collection of 100 pieces, Kelly showcases furniture with sumptuous velvets, rich leathers and linens. "I was able to let my imagination run free and design pieces that I had been dreaming about for years," says Kelly, "I pictured exactly what each piece of furniture would look like and after some hard work and alongside a brilliant workshop and team, we created the collection. I am so happy with the end result – every single piece is a testament to timeless elegance."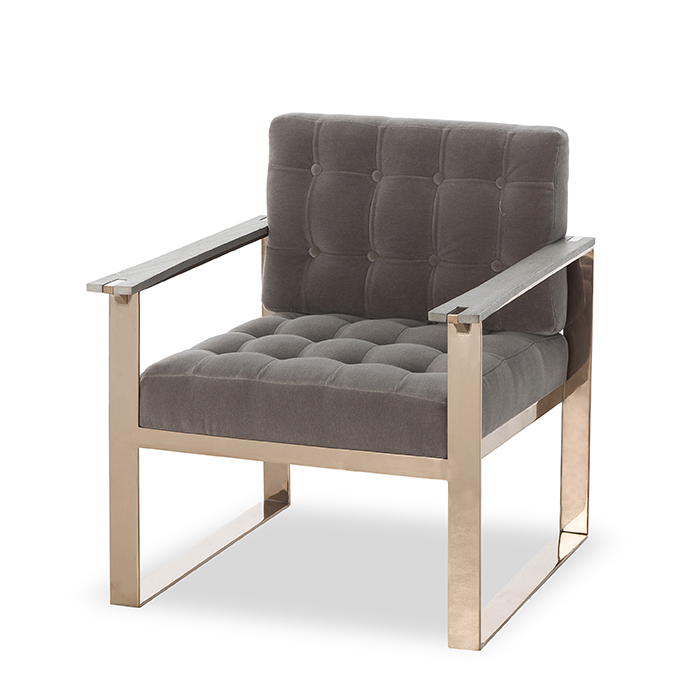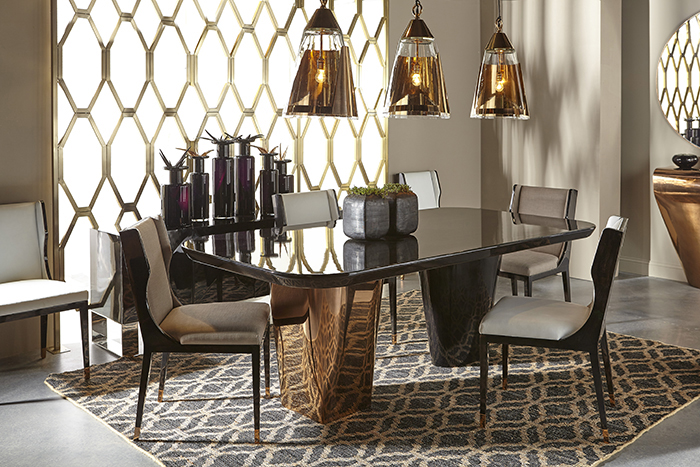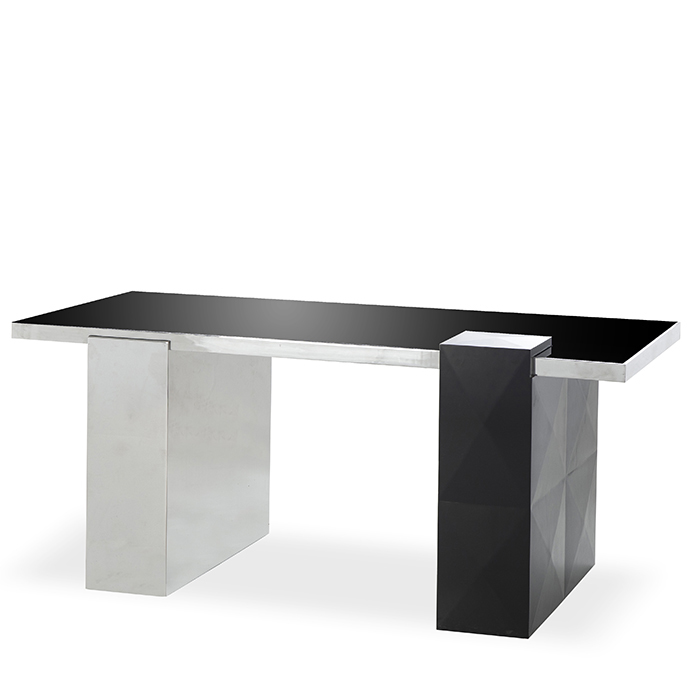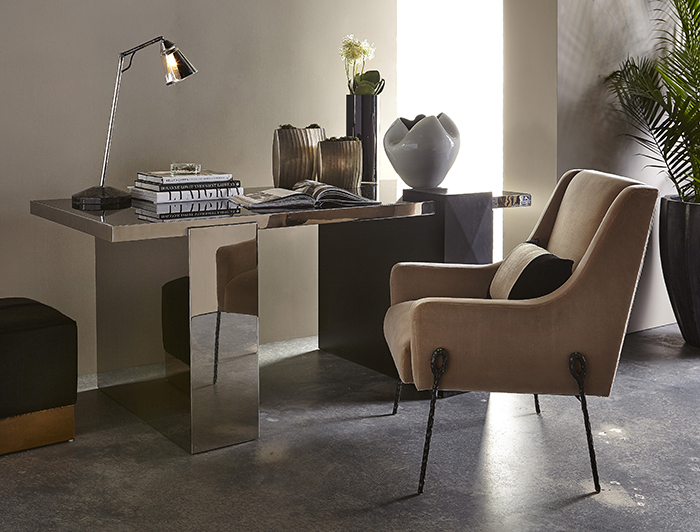 在这套产品中,云集了现代美学与古典优雅,并有Kelly中性风格、混有铁锈橘色的色调、卡其布及柔和的粉红色标志性设计。
The striking range of modern and vintage designs features her signature neutral colour scheme with touches of rust orange, khaki and pastel pink.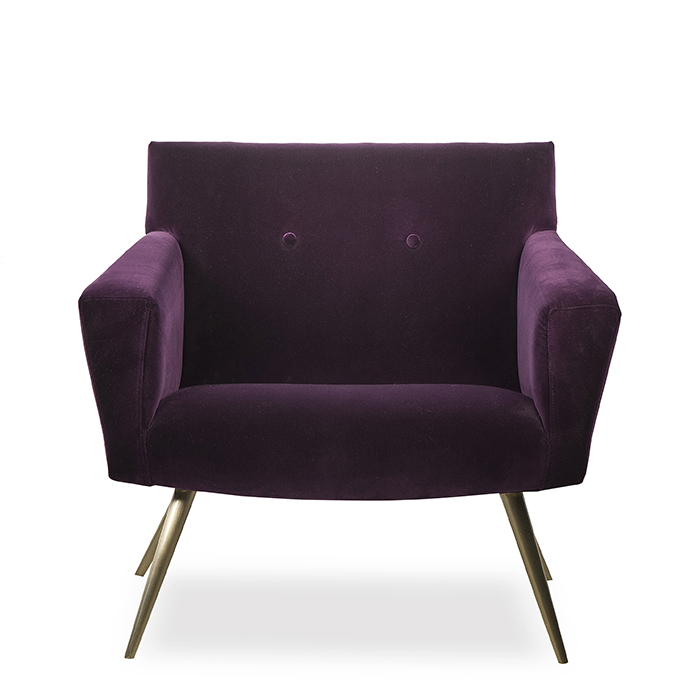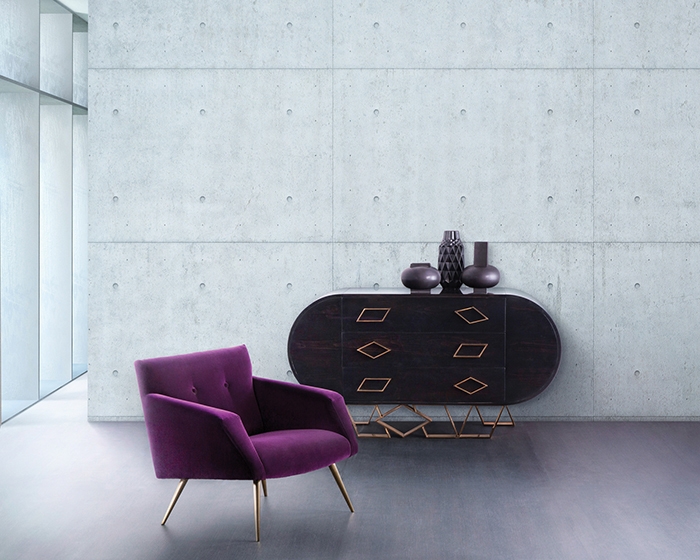 中性色调的灰褐色储蓄柜以不锈钢材质作为主要材质配搭玫瑰金色调,加深了产品的韵味。抛光的金属色包含了玫瑰金、镍、铜、黄铜,不锈钢配搭上磨砂玻璃、实木材质及有颜色的喷漆,整体系列聚焦着时尚感。The Vinci 椅混有玫瑰金的框架以及木制扶手,散发着一种精致的豪华感,线条与有机的纹理形成有序的质感。
The neutral tones of the taupe lacquer Sting Storage Cabinet are revived by a stainless steel base, and hardware and accents in a rose gold finish, which add depth and texture.
Featured metal finishes include rose gold, nickel, bronze, brass and stainless steel with smoked glass, wood and coloured lacquers to create a high fashion point of view which pervades the whole collection. The Vinci chair, with its rose gold metal frame and wood arms, exudes a sense of refined luxury, balancing strong, clean lines with organic textures.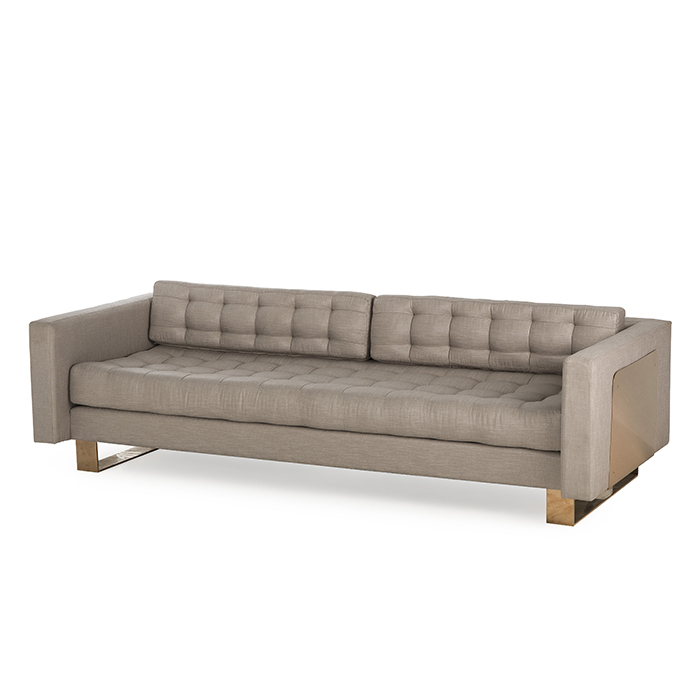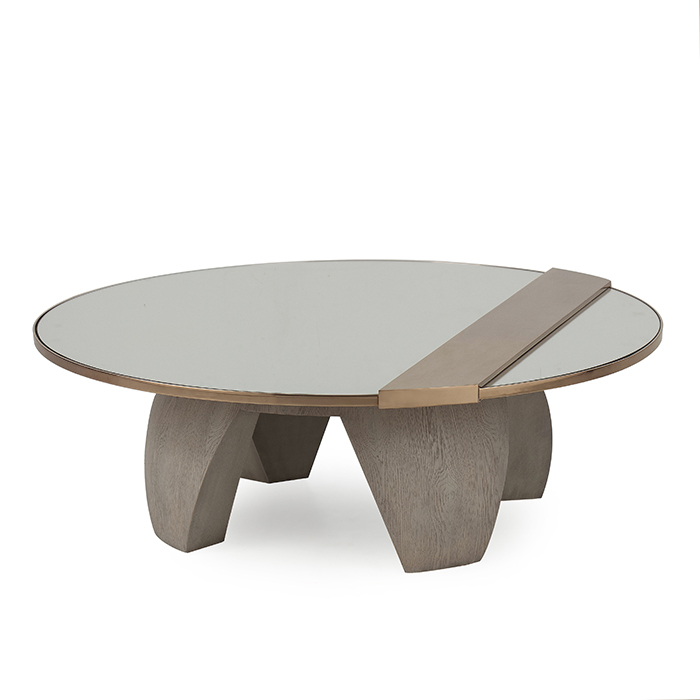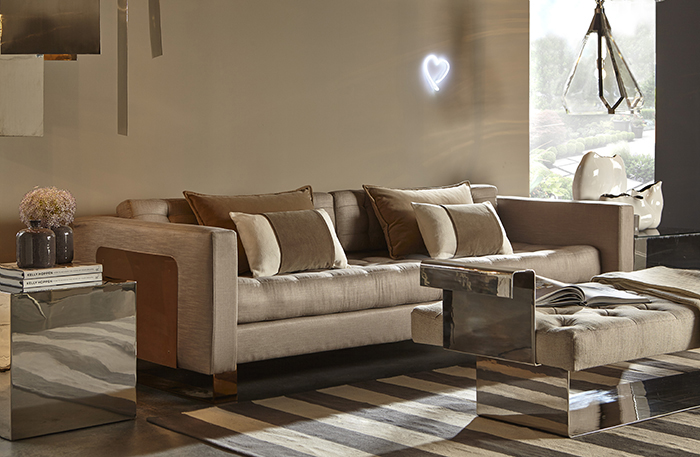 "在装饰中,我们始终重视客户的需求,呈现设计最好的一面。" Rochdale Spears 集团 Resource Decor部门负责人Geoff Hawkes解释到,"我们与设计师不断的创新,实现Kelly想要达到的效果。而我们很荣幸能与当代国际设计大师一同实现愿望。"
"At Resource Decor, our focus is on connecting our clients around the world, to the best in design," says Geoff Hawkes, Chairman and CEO of Rochdale Spears Group and Founder of Resource Decor, "Our collaboration with a designer as renowned, accomplished and admired as Kelly is an embodiment of our vision. We're privileged to be working with one of the most celebrated contemporary designers on the international stage."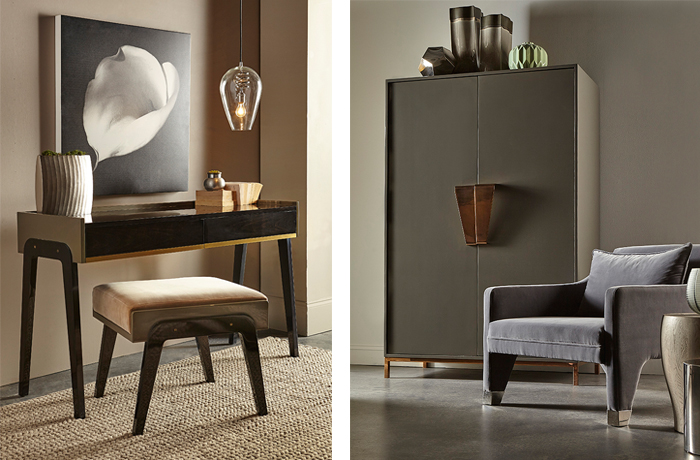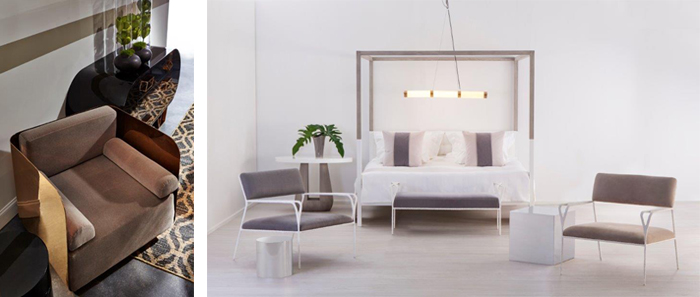 关于Resource Decor研发机构
Resource Decor是Rochdale Spears集团的其中一部分,专业性一站式解决产品的国际化设计、生产、研发。Resource Decor为市场提供前瞻性设计,并严格的选择合作的美国运营商或在越南的集装箱下单发货。现在服务的设计师品牌有Thomas Bina, Tracey Boyd, Andrew Martin, Maison 55, Beauhome, Nellcote Studio, Coup&Co. 以及 Kelly Hoppen。
Resource Decor is a member of the Rochdale Spears Group, a global design, manufacturing and distribution group. They offer the retail market design-led product as well as the choice to curate an order across multiple brands and categories in mixed shipments either direct from their U.S. distribution centre or via container orders from Vietnam. Designer brands offered include Thomas Bina, Tracey Boyd, Andrew Martin, Maison 55, Beauhome, Nellcote Studio, Coup&Co. and Kelly Hoppen.
(服务期满)[维应用]1元试用,满意为止!
相关资料